Alex & Sergey, founders of IntyLab - an Interactive design studio shaping the world as they like it
The day I met Alex was a very busy time. Sergey, his partner, and their team were working on 3 big projects for an international event taking place 2 days later. Technical and design issues had not all been solved yet. The studio was buzzing in a very quiet and concentrated way, perhaps in view of some sleepless nights.
Basically, this is what these guys do: creative coding, 3D real-time graphics, data visualisation, holographic projections, light and sound design. With these toys, they give life to events, exhibition booths, concerts and push the limits of reality and information.

In spite of the threatening deadlines, the atmosphere was light and what transpired from Alex's words was passion for the game rather than stress. Indeed, the whole work process is about how to " transform something very boring into something enjoyable".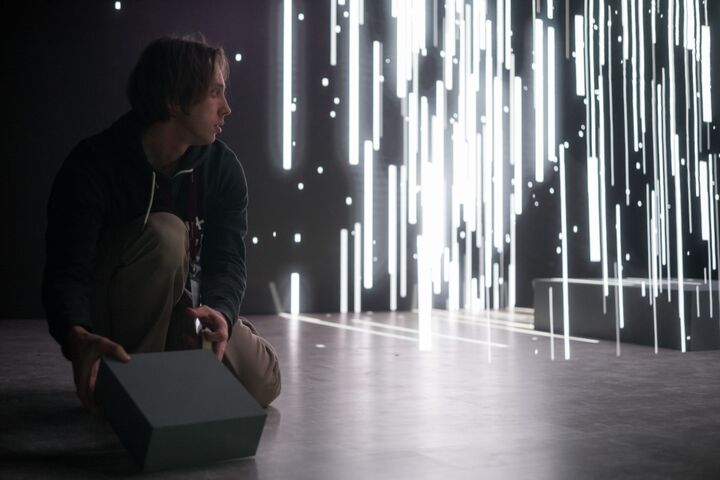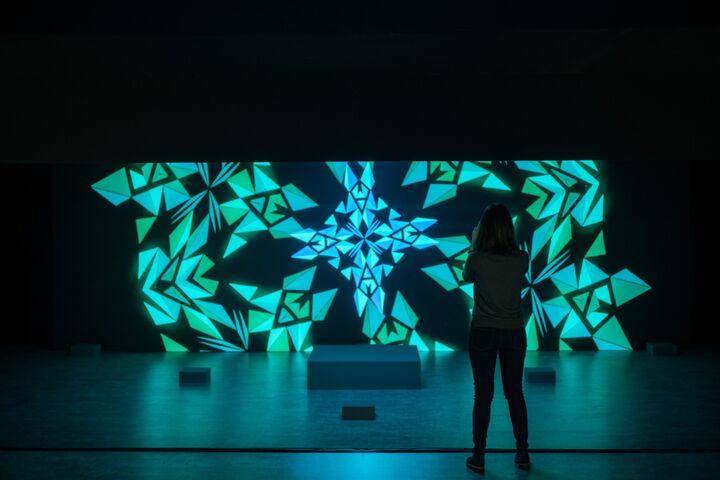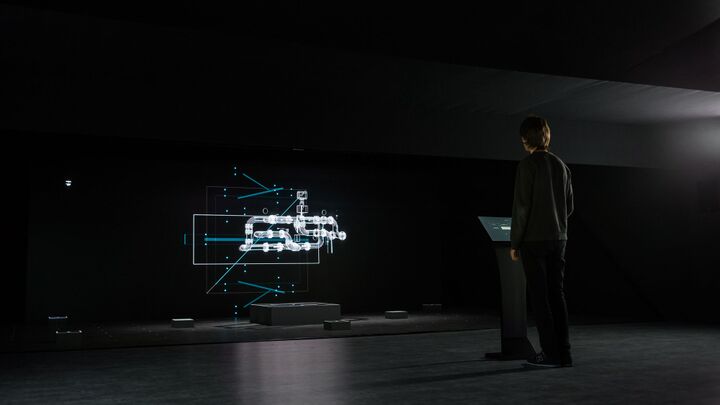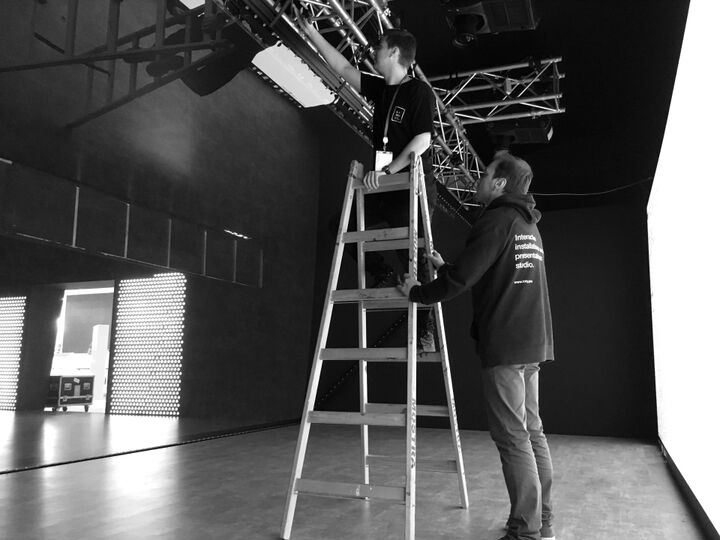 For that, the studio runs its own method. Here is a glimpse of it:
Work process at the studio
brief from the client : At first, we always have a lot of discussions with the client. It usually takes around two weeks just going over things.

for that we gather a group project : it usually consists of a producer - the guy who connects the project manager and the client with all the technical people and the designers, a project manager - who works with a client and content.

the project manager starts to collect content from the client's side.

the group project brainstorms about the content structure and how we should display it. When we agree on a concept, we do a storyboard, with sketches of all these phases.

the project manager demonstrates the idea to the client, detailing what we want to show and how we will do it.

once the client agrees on it, we use the validated presentation to build the content structure

then we fill in our project management tool with details of who does what. The idea is to split the tasks in order to work simultaneously: technical guys start to create the virtual prototype. The designer collects a moodboard for the project to have a feeling of style. While someone is working on animation, typography and design, another guy develops the core engine where everything will be inserted further.

eventually we merge everything together and start a check phase where we do bug tests and changes from clients' side.
The system works well as, without any publicity, clients flow in, bringing a great amount of work to the team and leaving the studio with the obligation to turn down 60% of requests.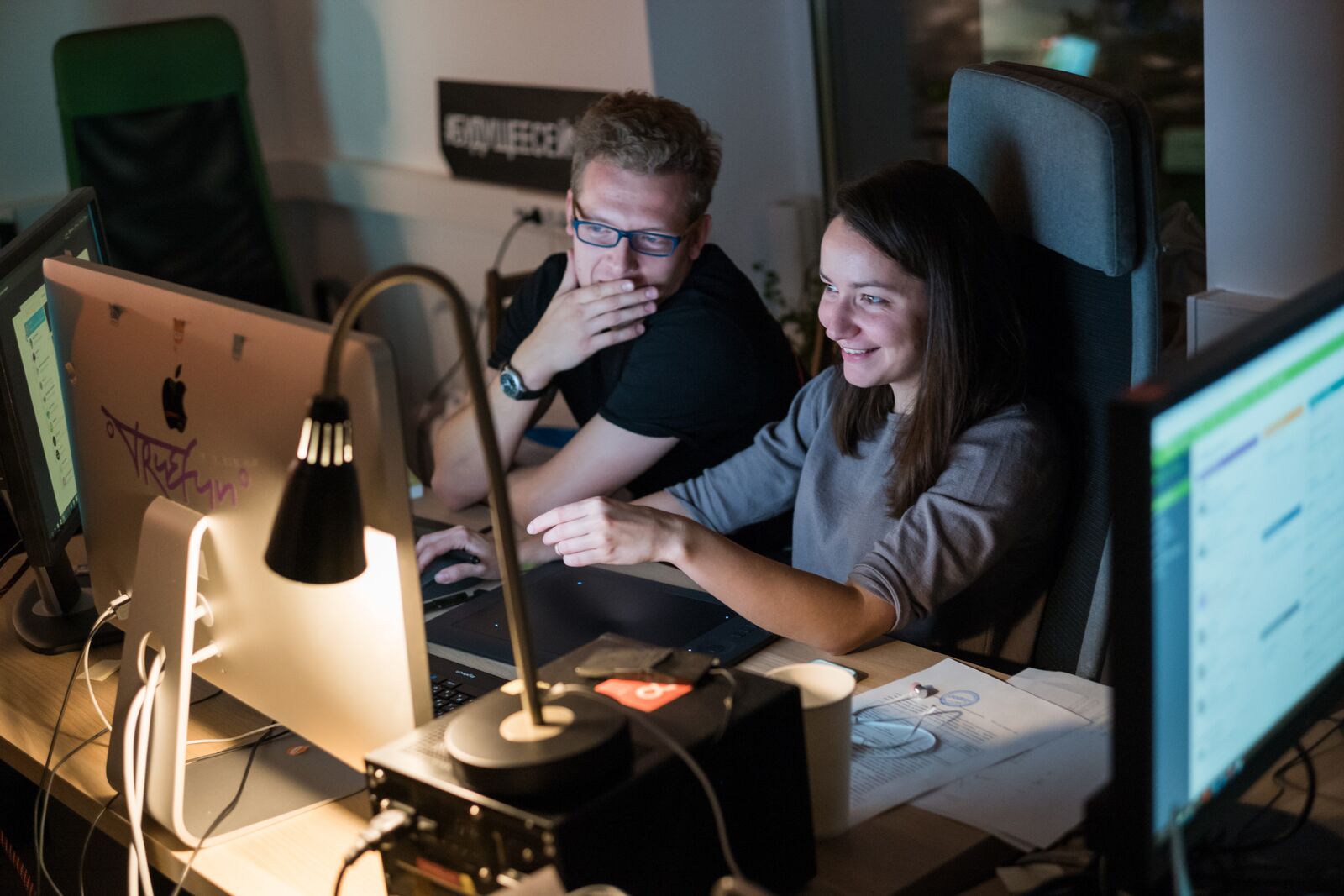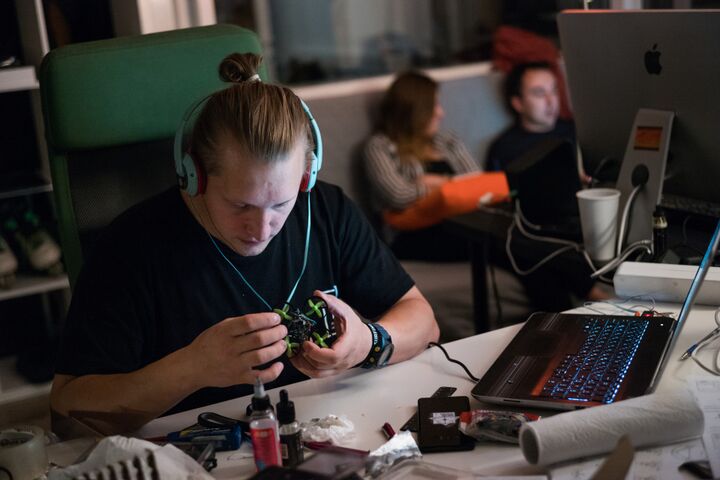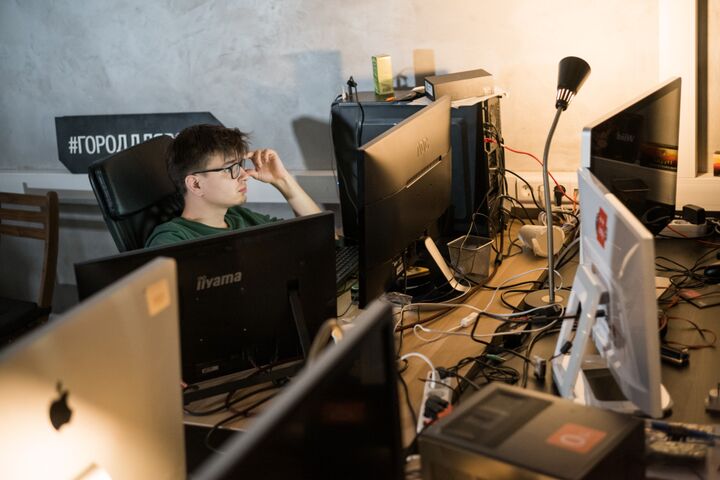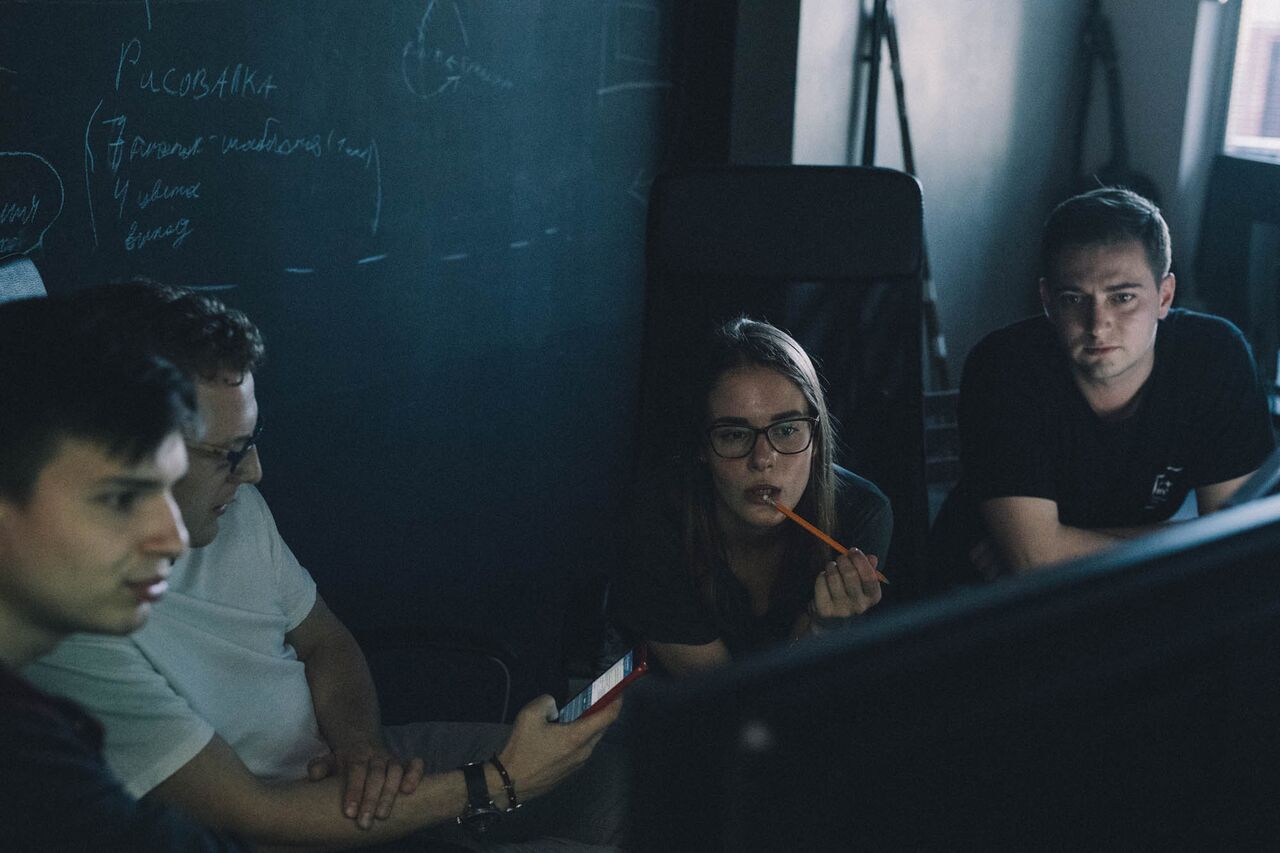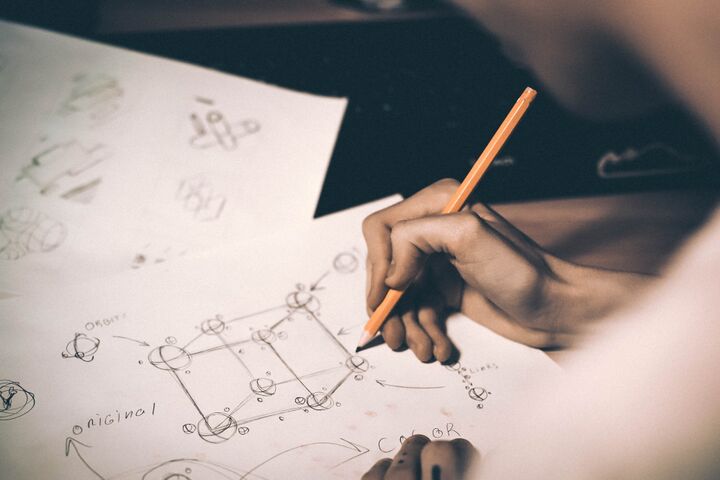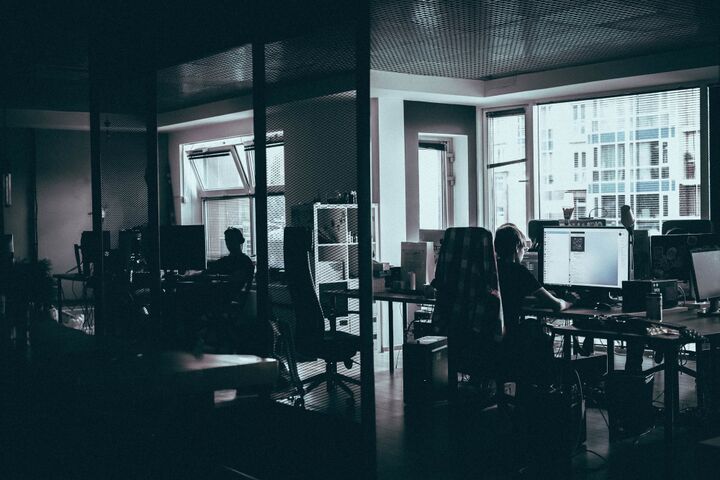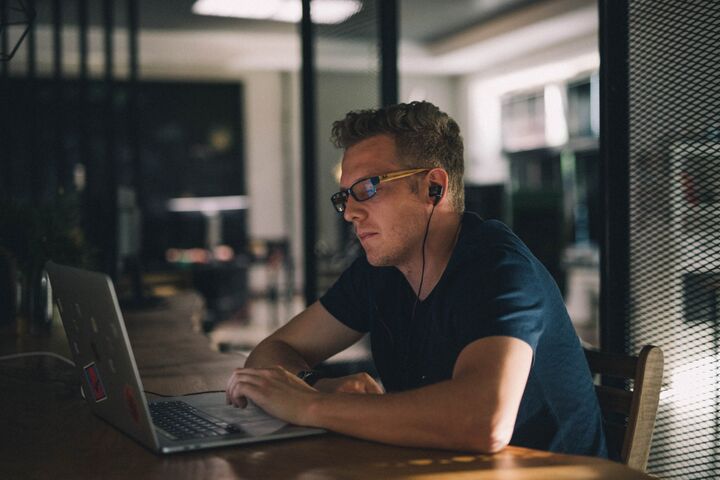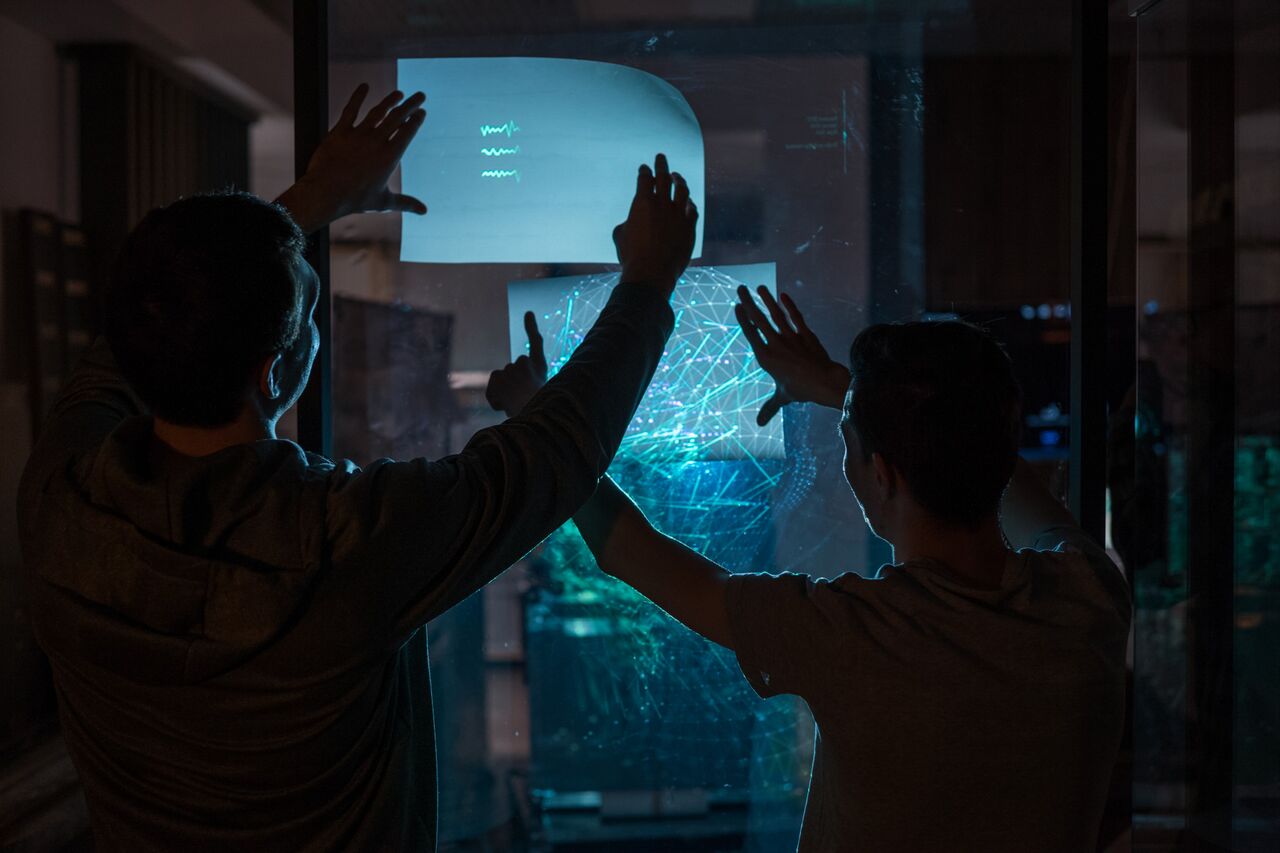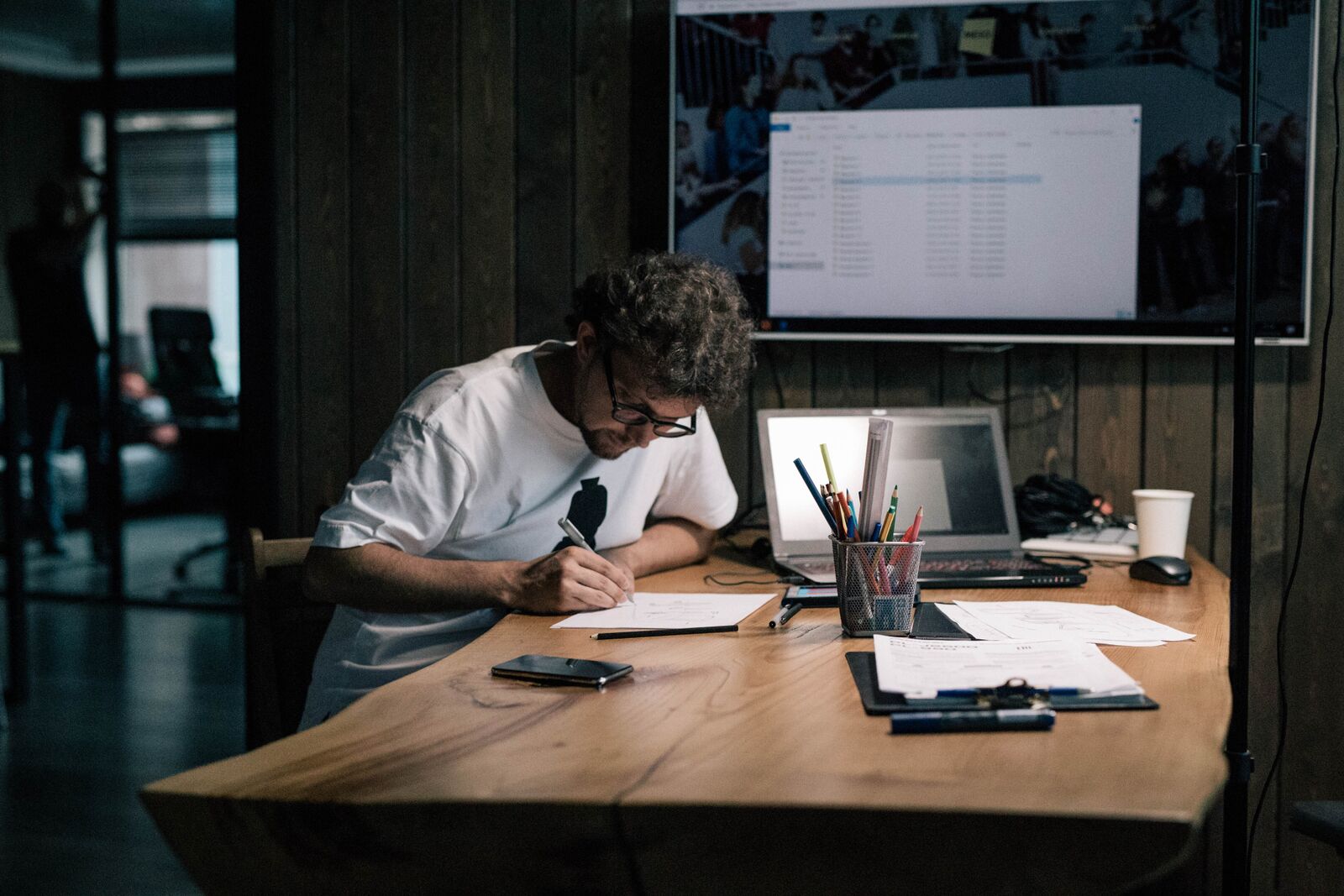 Getting there

Getting there - a newly decorated studio and a team of 24 people - wasn't exactly what Alex had forseen. He is a scientist, one of a kind, who 10 years ago, was creating visuals for parties, like Vjing before the word even came to exist. He carried on doing that for the next seven years, providing psytrance festivals with visuals. In fact, it was when he and his friend was into producing electronic music. They had a big passion for that and were always in search of new synthesisers to create extraordinary approach for music production and performance. Step by step they created their own tools such as laser harp, multitouch projection surface with markers and so on. Little by little, they were in charge of pretty much everything at parties and events: music, visual effects and technical solutions. One project led to another. When his friend decided to focus on music, he asked his school mate to join in. And seven years later they are still at it, managing over 40 projects a year.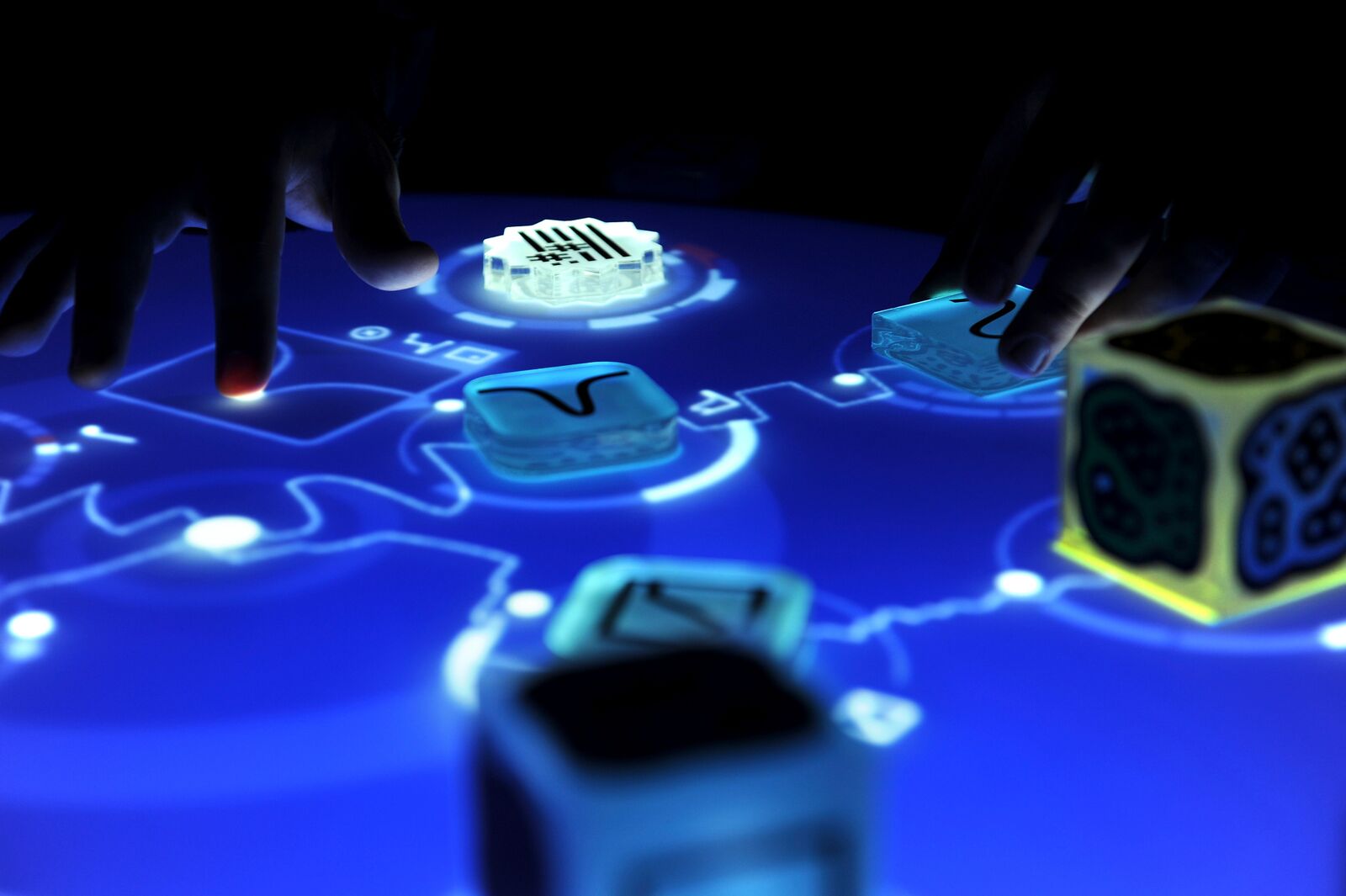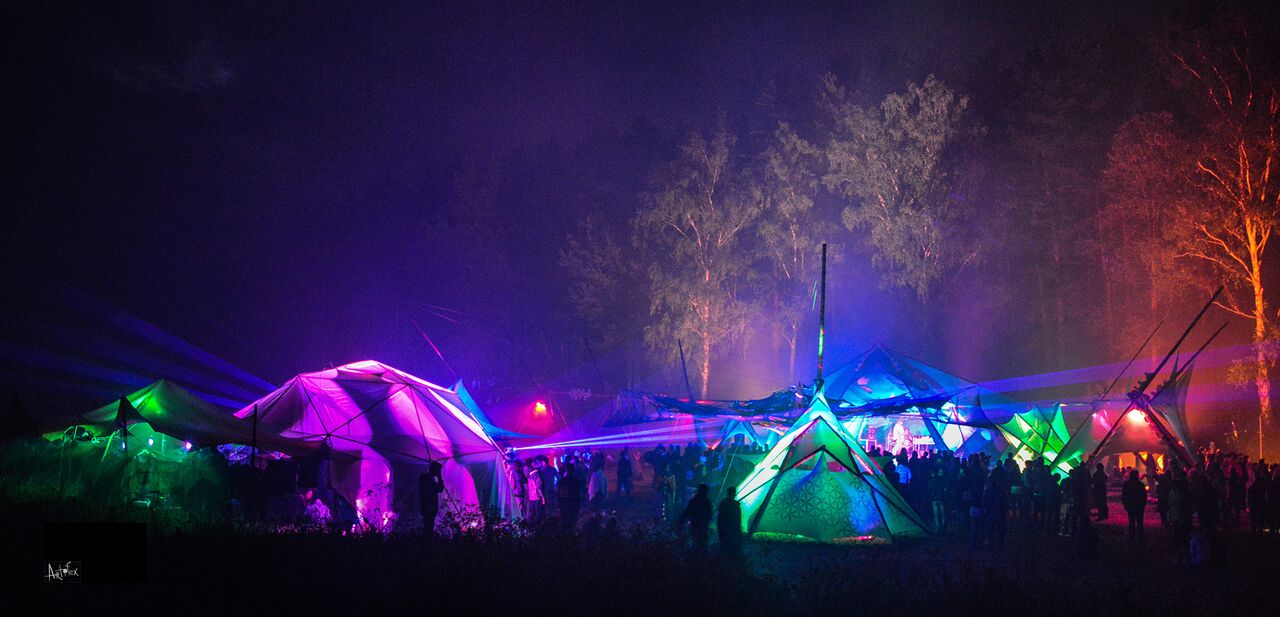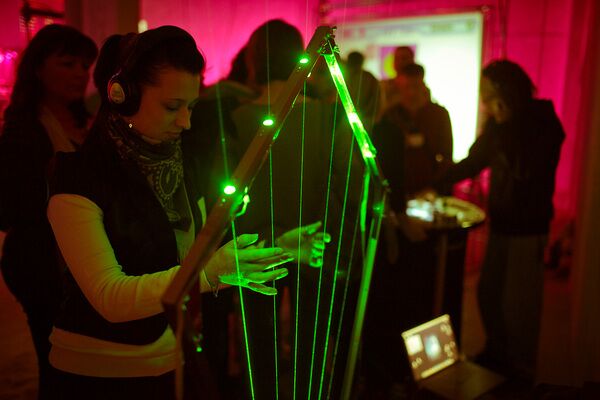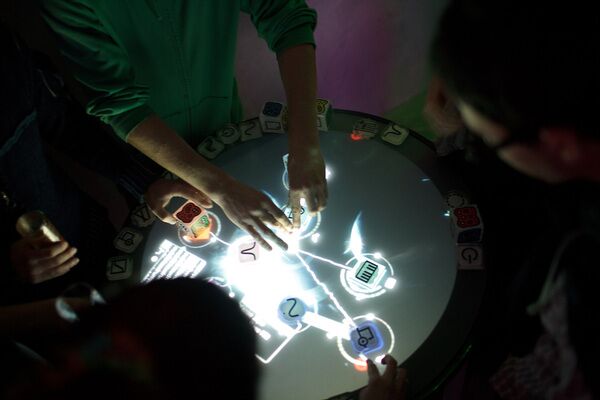 Inspiration
As well as being a manager and an entrepreneur, Alex is also a designer and the creative director of the studio. For that, he needs to keep his eyes open at all times and feed his inspiration.
"Every time I see something, I think about what I like about it and what I can reuse from it. For example, we have a lot of parks around here (the studio is located in the SW part of Moscow, which is very green). Usually we take our bikes and go up the hill to have lunch. There are some frogs and birds, we can even fish, have a break.
Then, inspiration also comes from the projects we do for fun. Some years ago, we had a two week break. We went into the woods and had some wonderful days coding on nature among trees and plants. We had created several installations which move us forward. Fun nurtures creativity.
Finally, a lot of ideas come from the use of technologies themselves. Each device or piece of tech has its own use and can lead to new installations."
To foster and share inspiration, the studio has just created a new tool. The reference base is a deck where everyone can create new entries with works they appreciate. There are so many things happening in the world that the team meets twice a week to share and discuss the new references.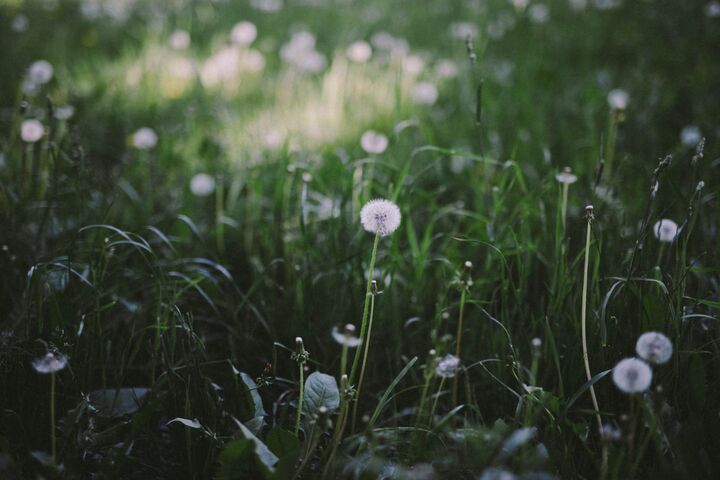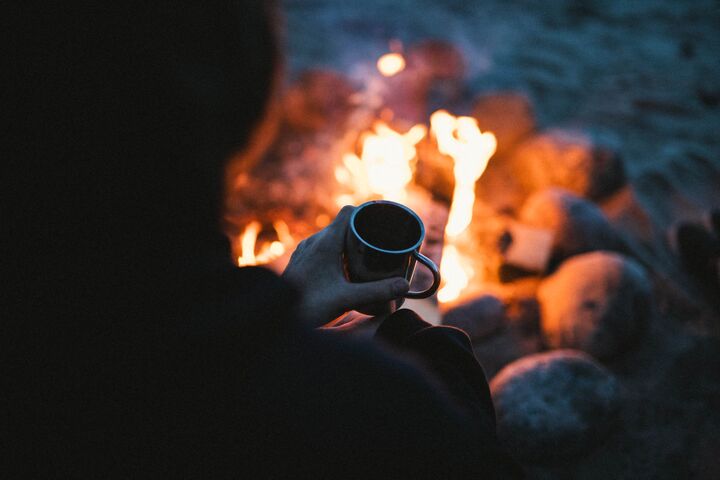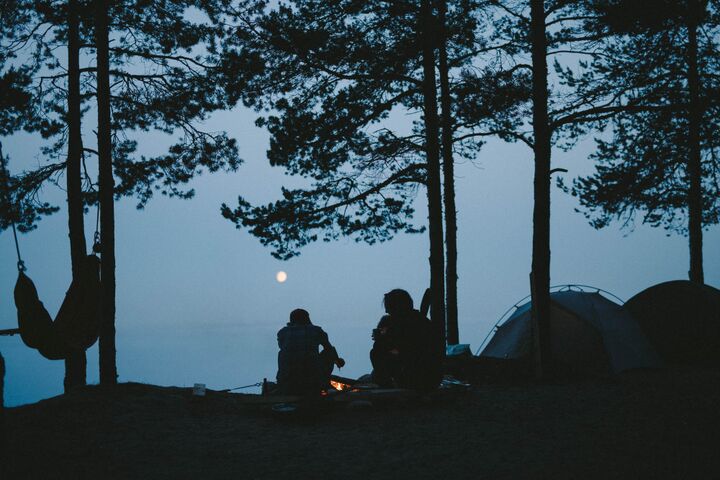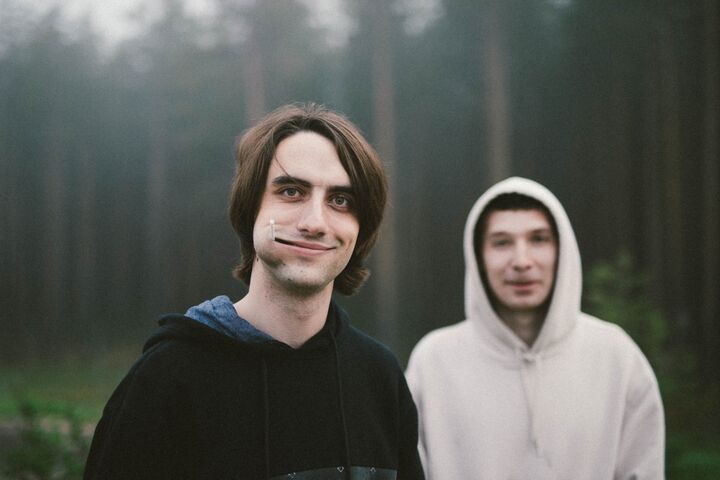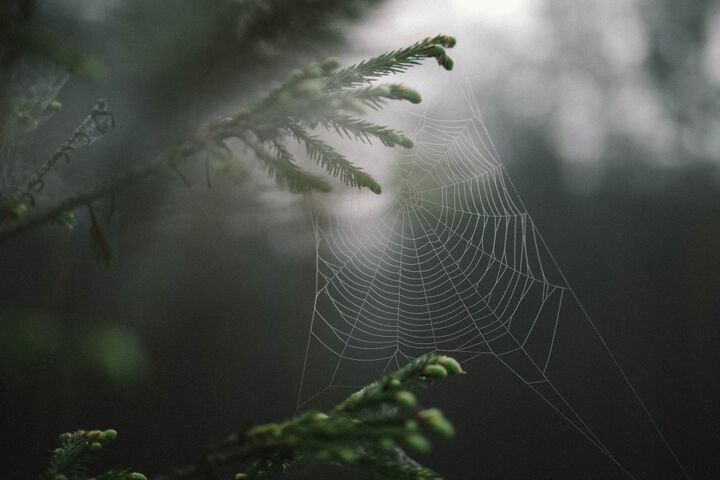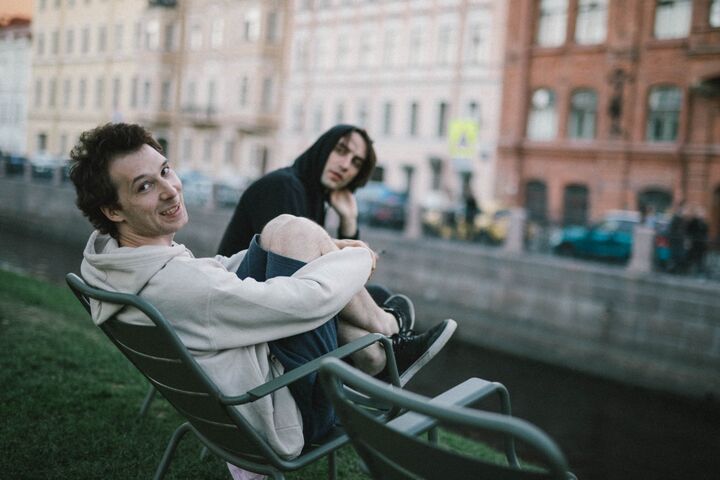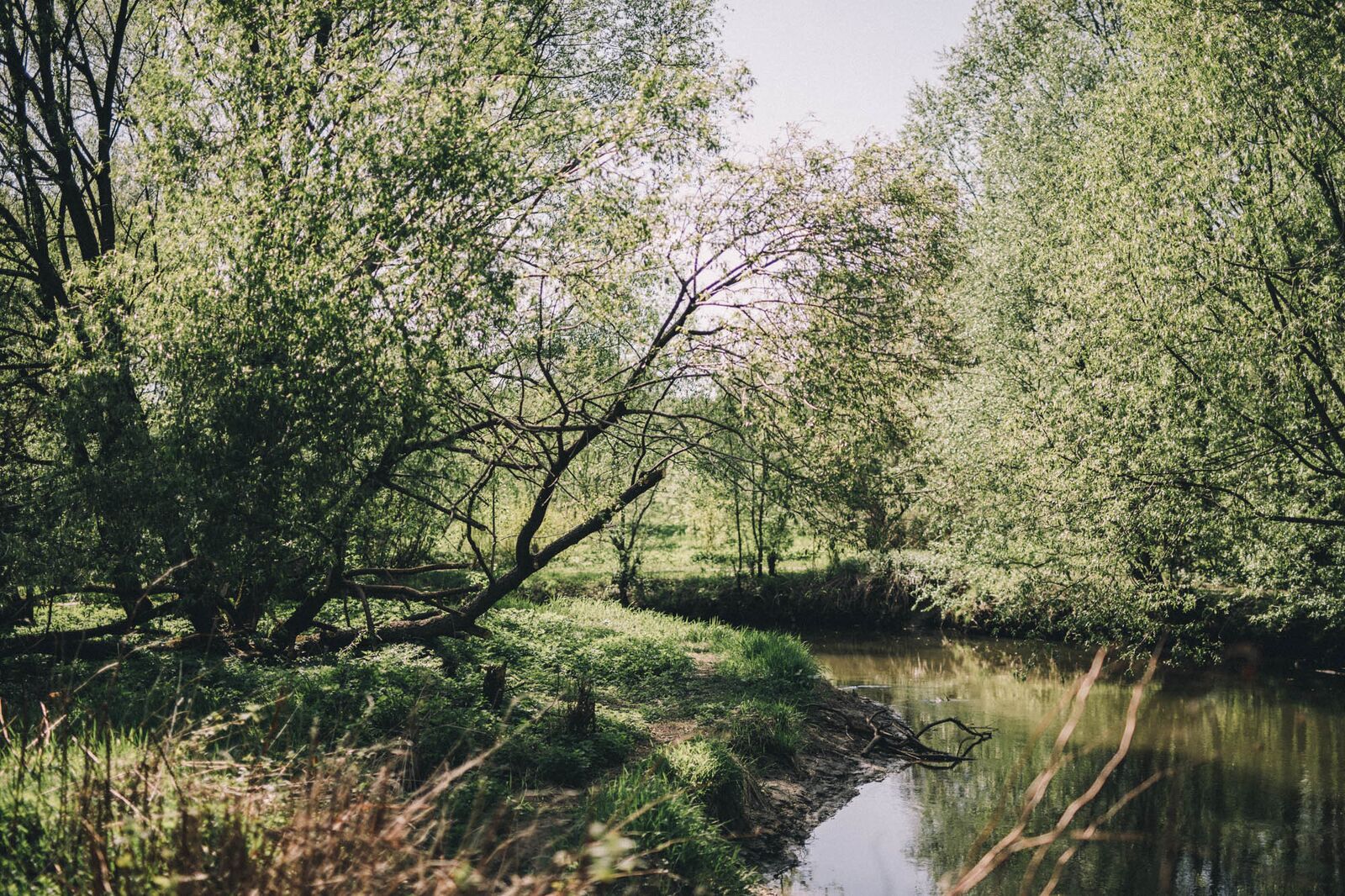 Moscow: a good vibe for business...

By doing that, Alex challenges the ability of the team to build its own culture and make every member of the team part of its entrepreneurial adventure.
As he said, "Moscow is maybe one of the best places in the world to start a company or an agency. It is very easy here, because there are tones of motivated and energetic young people with a passion for what they do. We have an atmosphere of a society waking up from darkness in all its meanings." And yet there are a lot of limitations: Russian companies and the country itself are not able to put as much money in research as the US. And there is this tradition of middle-agencies that make small businesses lose so much time - if not money - because of unclear briefs. In response, Inty began to do as much as they could by themselves, to be able to integrate as many skills as possible to avoid intermediates.
Still, with its activity booming so soon, Inty is clearly benefiting from the great energy of an early stage market.
... a design story to write
At the same time, every project fuels the studio with a mission and some convictions : "Russia is like a child in the design sphere. We don't have that much design history here because, until 10 years ago, we'd been concentrating on much lower layers of the Maslow pyramid. Now we have time to work through global references and to grow national ones. Russia doesn't have enough good schools or universities that teach design. Here, all our guys have learnt by themselves, with online courses. It's not as developed as in Europe. But still we have some fresh ideas, talented people, and a new-comer advantage: we are not too conservative."

Inty community
The sake of business, the love of design, the glee of trying new toys every now and then would be enough for us to understand Alex' commitment to his studio. But ultimately, Inty maybe a humanist project, philosophical even.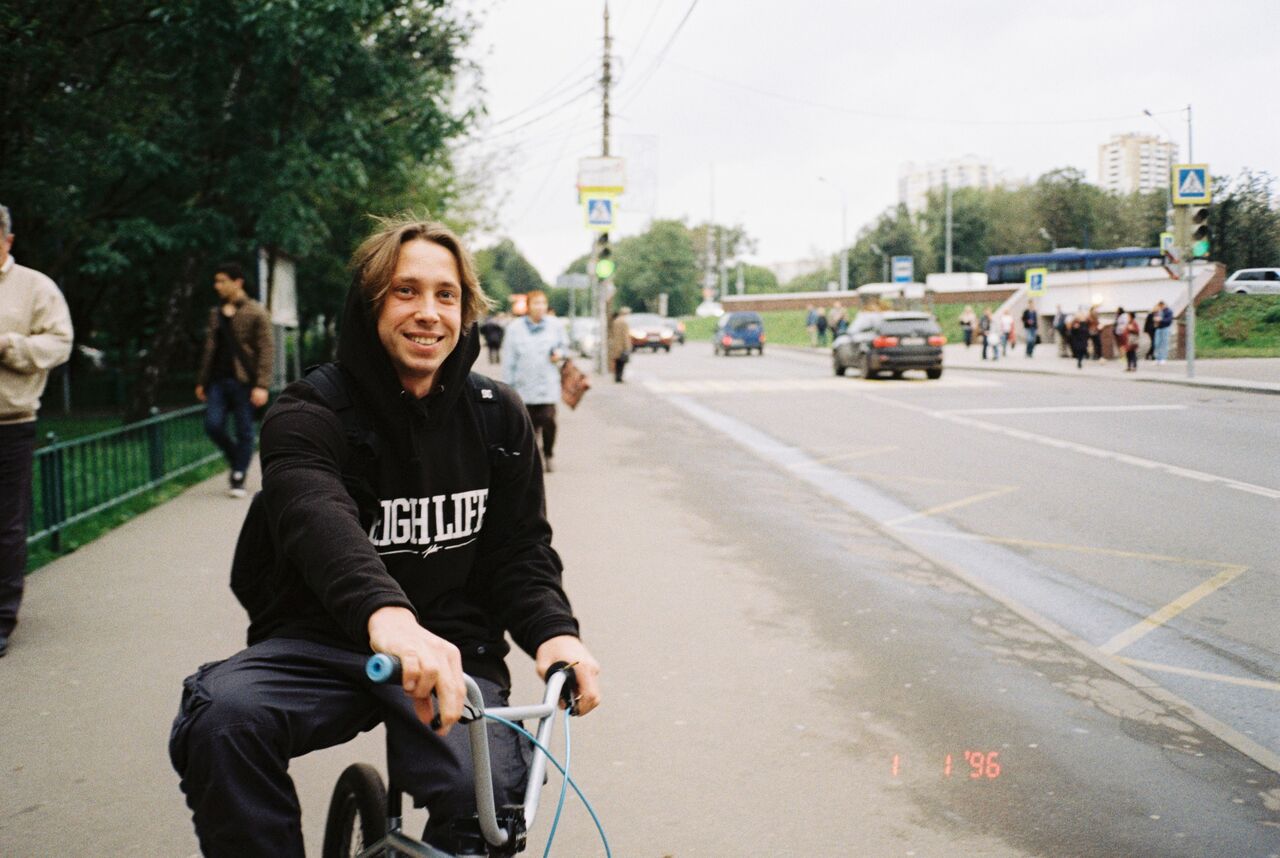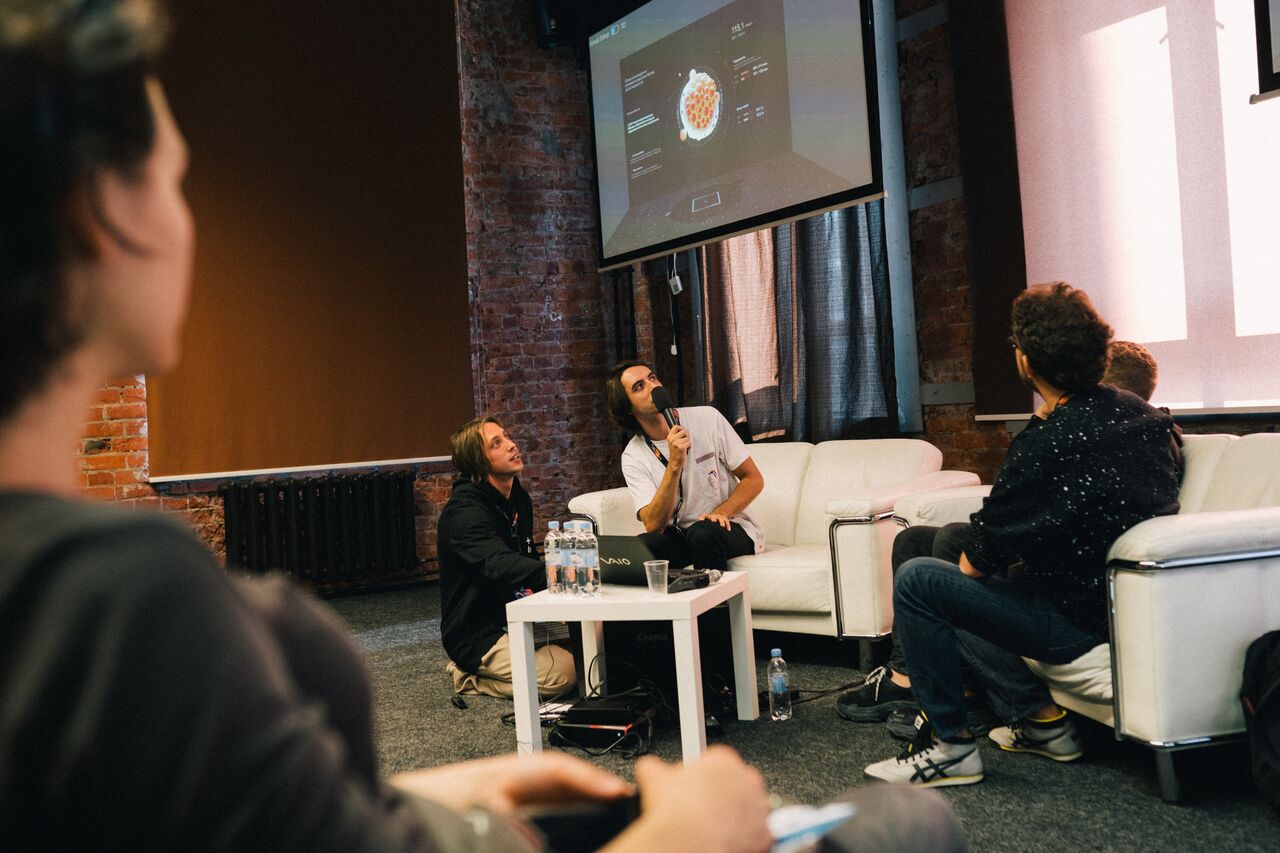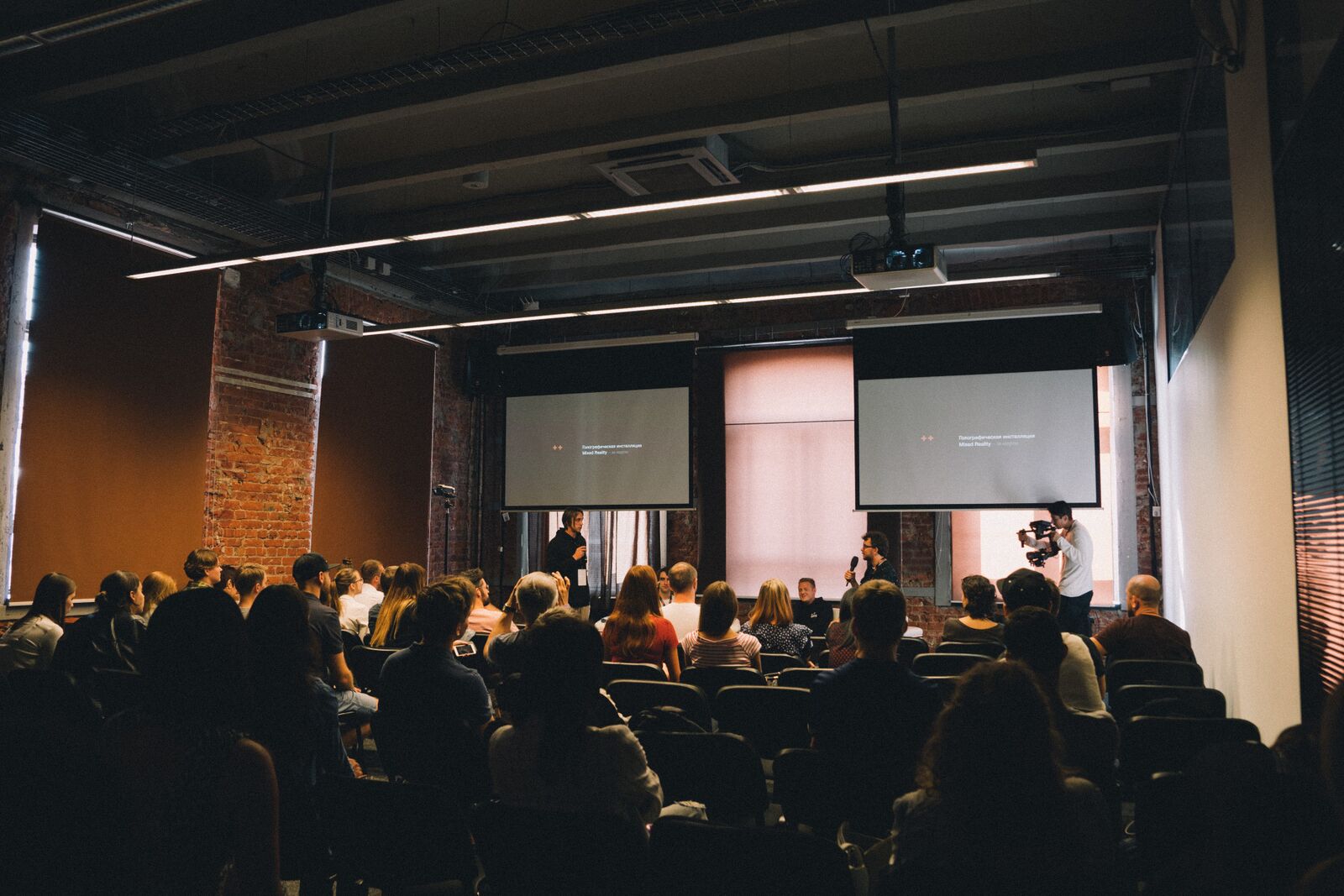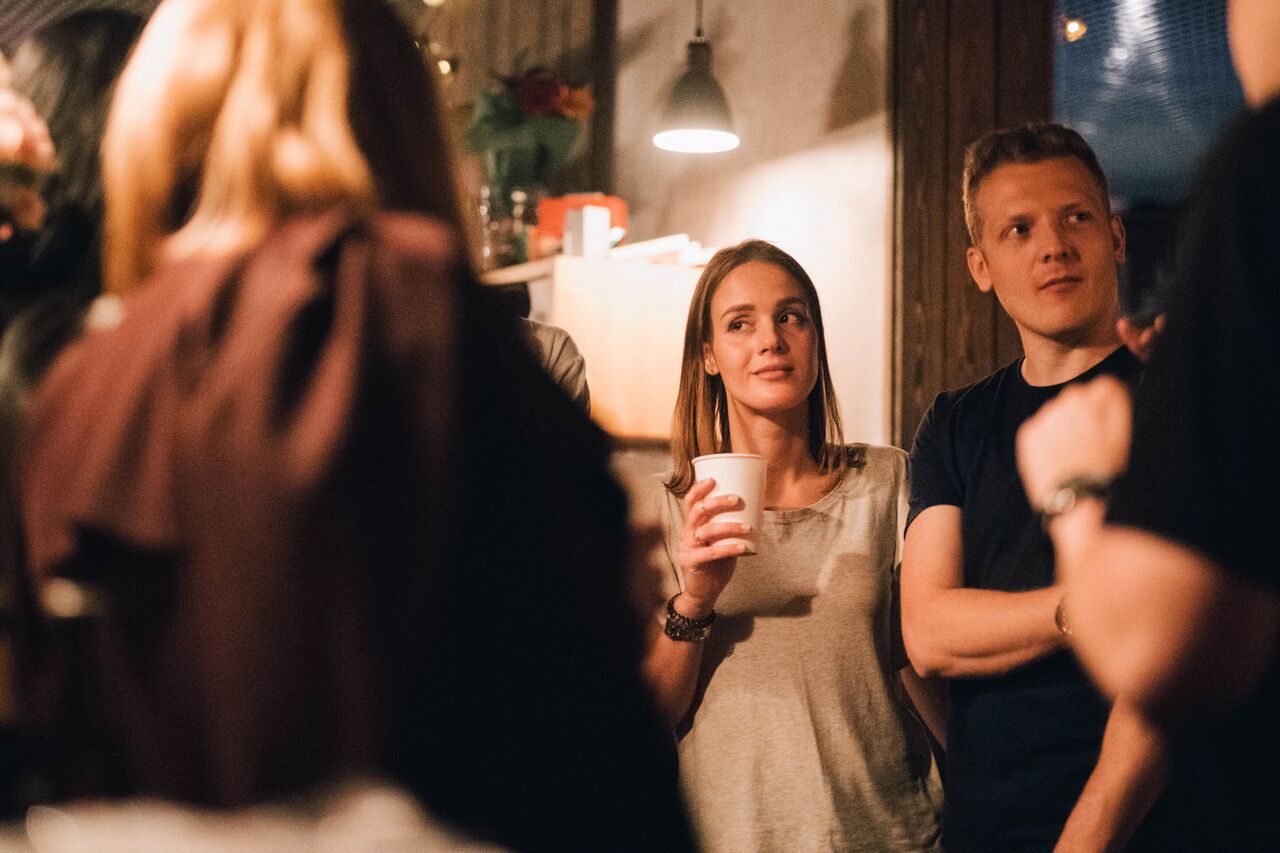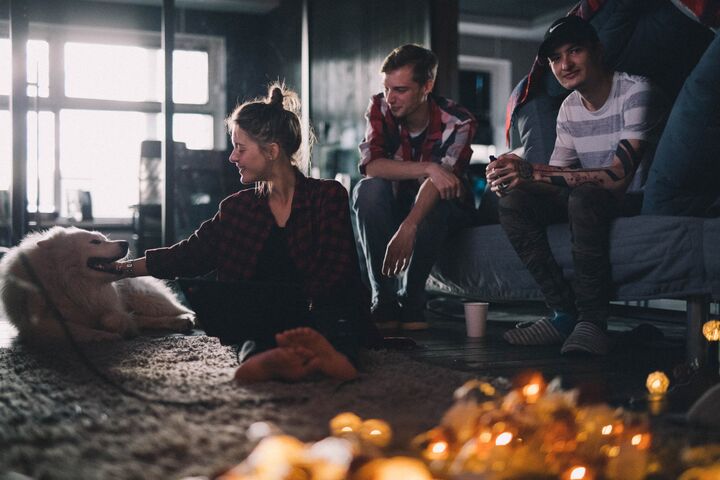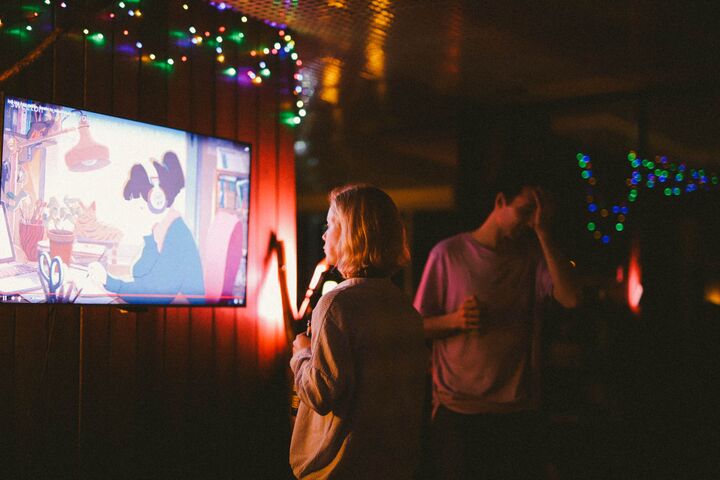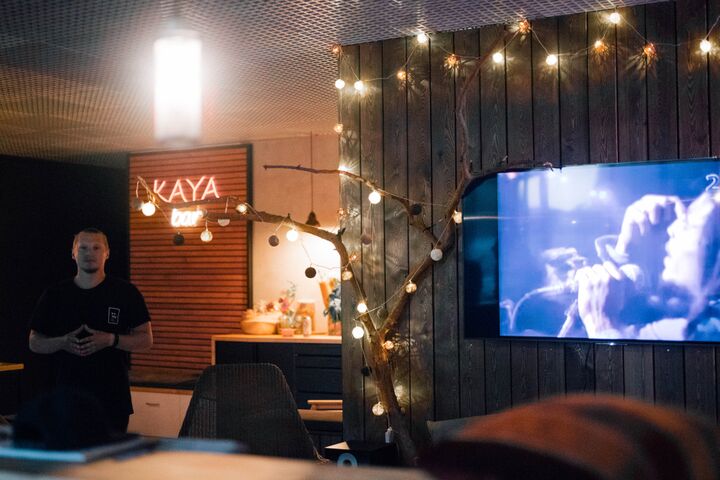 "Every person in the team has come by themselves. We have never been in a big search for people. Somehow, this created a core group with the right people together. I feel we are a community rather than a company. People feel comfortable with each other and can reveal their talents.
As an agency, we just want to create a good atmosphere so people could have a good and comfortable place where thoughts and skills could be shared and grow into life. The success is when all our guys are inspired and feel their responsibility towards each project as if their own. Here, we are free to come on weekends, we can discuss things, then stop for a week and do nothing because we don't have any deadline, and the week after be totally inspired and/or work like hell. Time shows that it works like that. It's very organic." As surprising as it may seem, these geeks in black t-shirts, obsessed with computers and wires, are trying out their own utopy, going back to the roots of the makers and hackers culture, blending it with their BMX bike rides to nature and their soviet heritage. By doing so, and through creating virtual science-fictional worlds of screens, they are also shaping their world and ours, with a great sense of community.
"We will grow with our projects: we want to dive into real time graphics because it's just the beginning of an era. We want to make a school for young people who can come and do projects with us, in order to organize the second generation. We want to use our space to invite friends to have lectures because they are talented and have a lot to say about sound design, music, creativity... then we could record it and have a blog about it to share it broadly. Actually, we appreciate people here, so this is the main element with which we will be working on to construct everything around."
__________
To know more about Inty and their projects, check their website or their Insta account.